What is happening in the western part of Gaines County?
Here's a snapshot. Orange circle are leases recorded in the last 12 months, yellow diamonds approved drilling permits in the past 12 months, and blue circles are actively producing wells. Let me know if you want a close-up on a portion of the W2 of Gaines.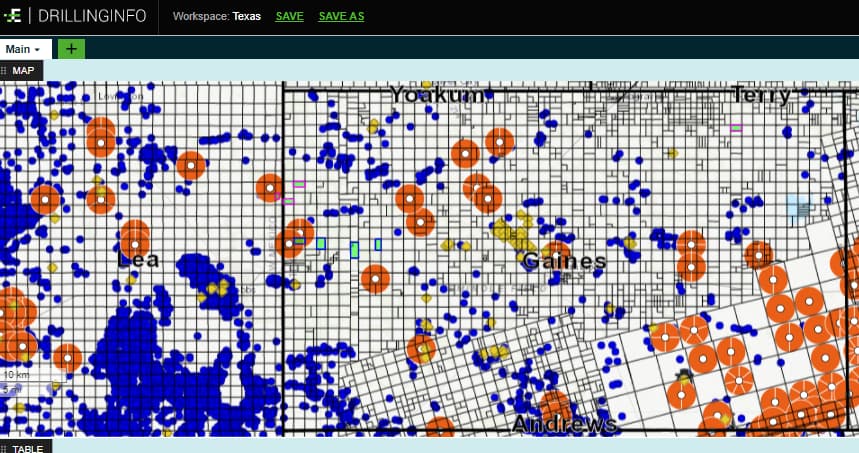 Thank you. I would specifically like to see about Clear F Block G Section 326 Track 3
Thanks Scot
I hope I am not butting into a topic that is unrelated but… In Oct of 2019 we leased some mineral acres to CGS in Gaines County. Labor 1 in League 291 Lynn County Schools A966, Labor 11, Labor 14 and Labor 22. I cant tell if these new drilling permits are near there. Did anyone that lease to CGS have their property drilled on?
CGS has been very active in that area. I've circled the sections with CGS leasing. In your section, there are 200 CGS leases. There's no permiting within the past 12 months, but I would expect drilling in the next year to preserve the leases, before the leases expire.
CGS has permitted two horizontal wells in the section immediately north of A966. EOG is also active in the area.
The North Winds Unit appears to be completed and division orders were sent out several months ago but they have never sent any payments and no production has been reported.
My mom has minerals in Section 21 C44 PSL, has anyone been contacted about leasing? What kind of bonus $ should I expect in this area? Please and thanks for any wisdom you can give.
Donald what website did you get this map from? I need to see SE/4 Section 17 Block A-27 PSL.
Donald_Skotty shared two maps, one is from a subscription only service, the other is from the Texas RRC's GIS Map. This link should open the RRC map on a well in the E/2 of the W/2 of your section.